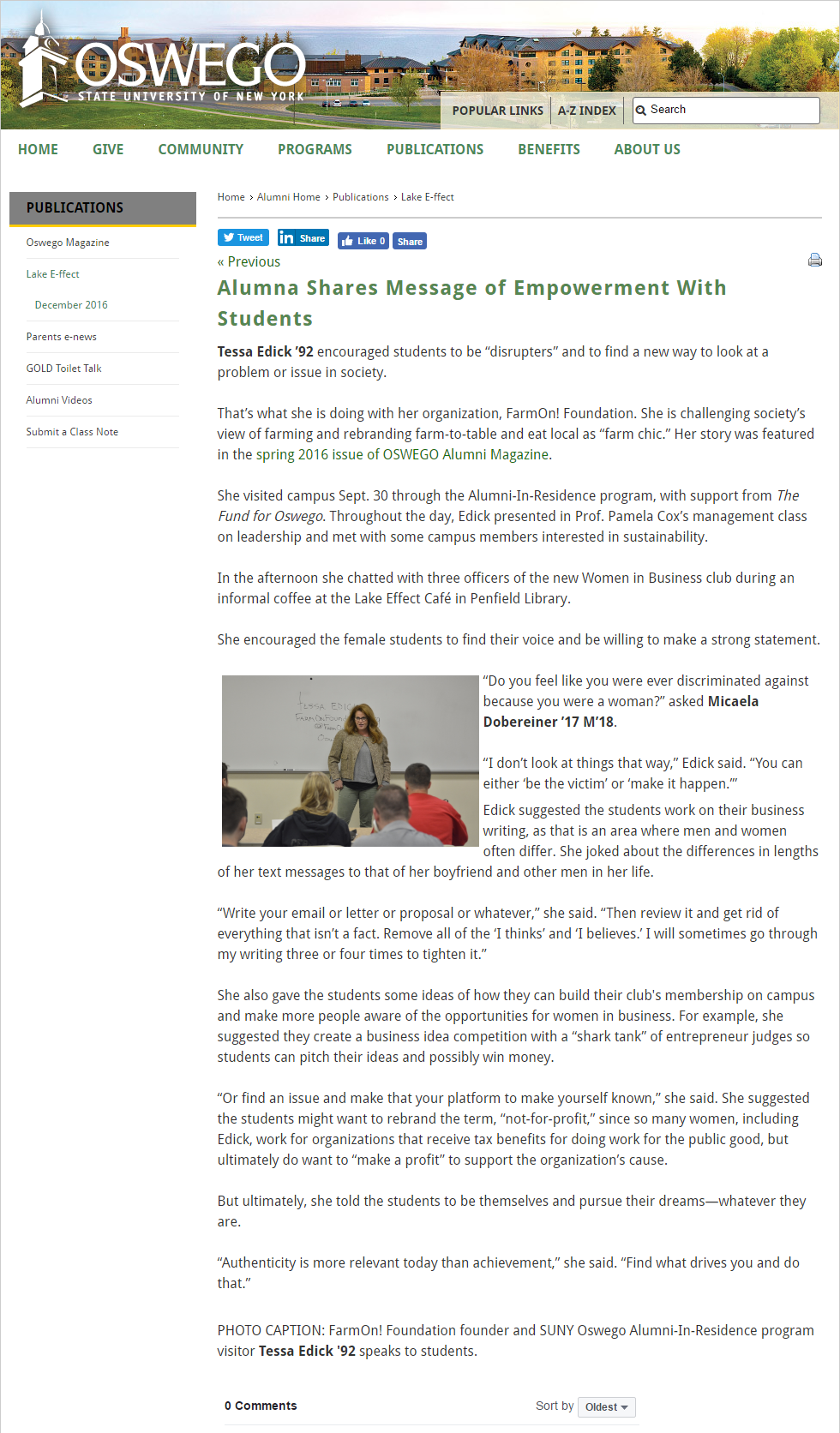 Sep
30
2016
2016-09-30 OSWEGO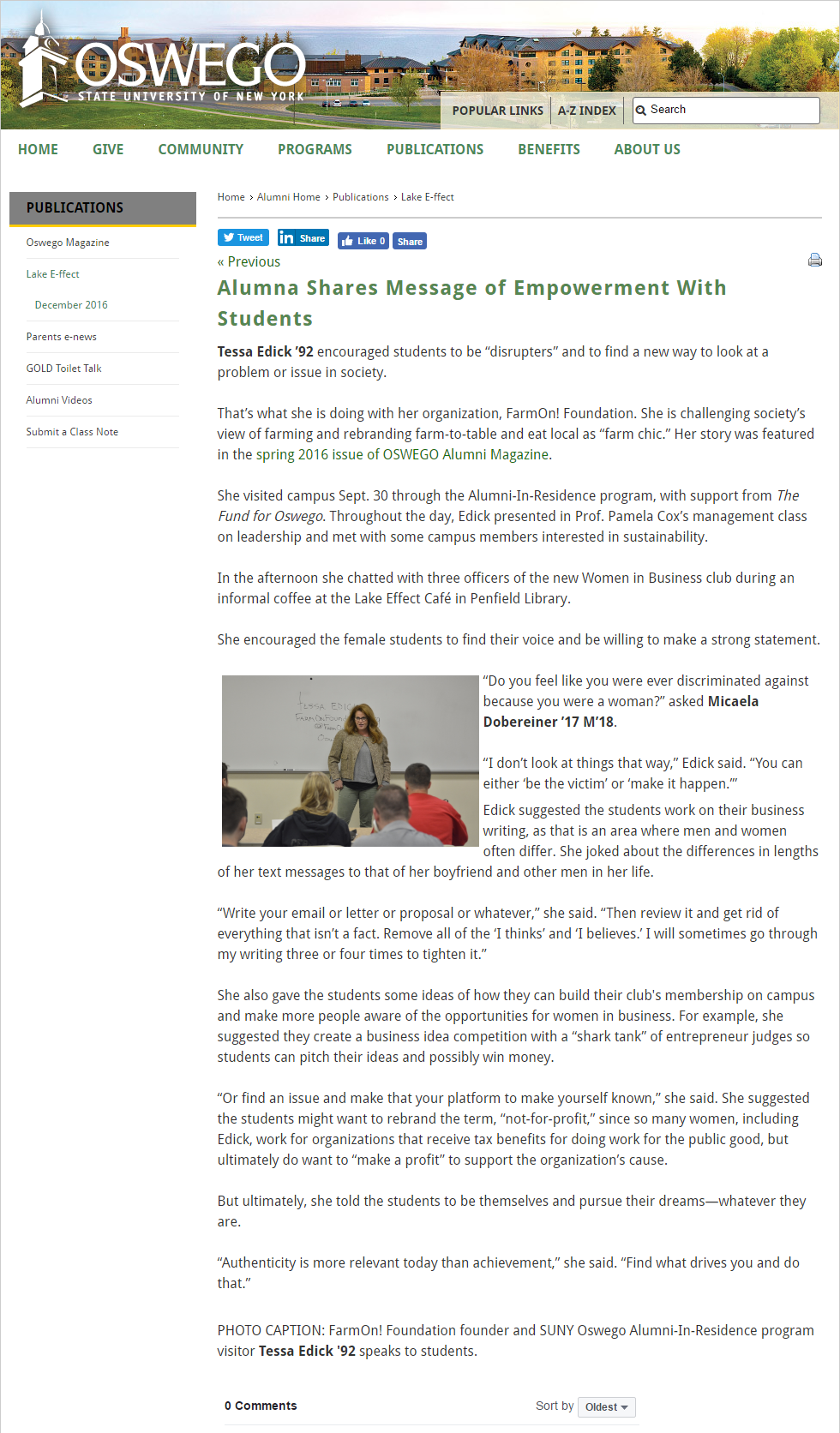 Alumna Shares Message of Empowerment With Students
 
Tessa Edick '92 encouraged students to be "disrupters" and to find a new way to look at a problem or issue in society.
 
That's what she is doing with her organization, FarmOn! Foundation. She is challenging society's view of farming and rebranding farm-to-table and eat local as "farm chic." Her story was featured in the spring 2016 issue of OSWEGO Alumni Magazine.
 
She visited campus Sept. 30 through the Alumni-In-Residence program, with support from The Fund for Oswego. Throughout the day, Edick presented in Prof. Pamela Cox's management class on leadership and met with some campus members interested in sustainability.
 
In the afternoon she chatted with three officers of the new Women in Business club during an informal coffee at the Lake Effect Café in Penfield Library.
 
She encouraged the female students to find their voice and be willing to make a strong statement.
 
"Do you feel like you were ever discriminated against because you were a woman?" asked Micaela Dobereiner '17 M'18.
 
"I don't look at things that way," Edick said. "You can either 'be the victim' or 'make it happen.'"
Edick suggested the students work on their business writing, as that is an area where men and women often differ. She joked about the differences in lengths of her text messages to that of her boyfriend and other men in her life.
 
"Write your email or letter or proposal or whatever," she said. "Then review it and get rid of everything that isn't a fact. Remove all of the 'I thinks' and 'I believes.' I will sometimes go through my writing three or four times to tighten it."
 
She also gave the students some ideas of how they can build their club's membership on campus and make more people aware of the opportunities for women in business. For example, she suggested they create a business idea competition with a "shark tank" of entrepreneur judges so students can pitch their ideas and possibly win money.
 
"Or find an issue and make that your platform to make yourself known," she said. She suggested the students might want to rebrand the term, "not-for-profit," since so many women, including Edick, work for organizations that receive tax benefits for doing work for the public good, but ultimately do want to "make a profit" to support the organization's cause.
 
But ultimately, she told the students to be themselves and pursue their dreams—whatever they are.
 
"Authenticity is more relevant today than achievement," she said. "Find what drives you and do that."
 
PHOTO CAPTION: FarmOn! Foundation founder and SUNY Oswego Alumni-In-Residence program visitor Tessa Edick '92 speaks to students.
Copyright © 2016 OSWEGO