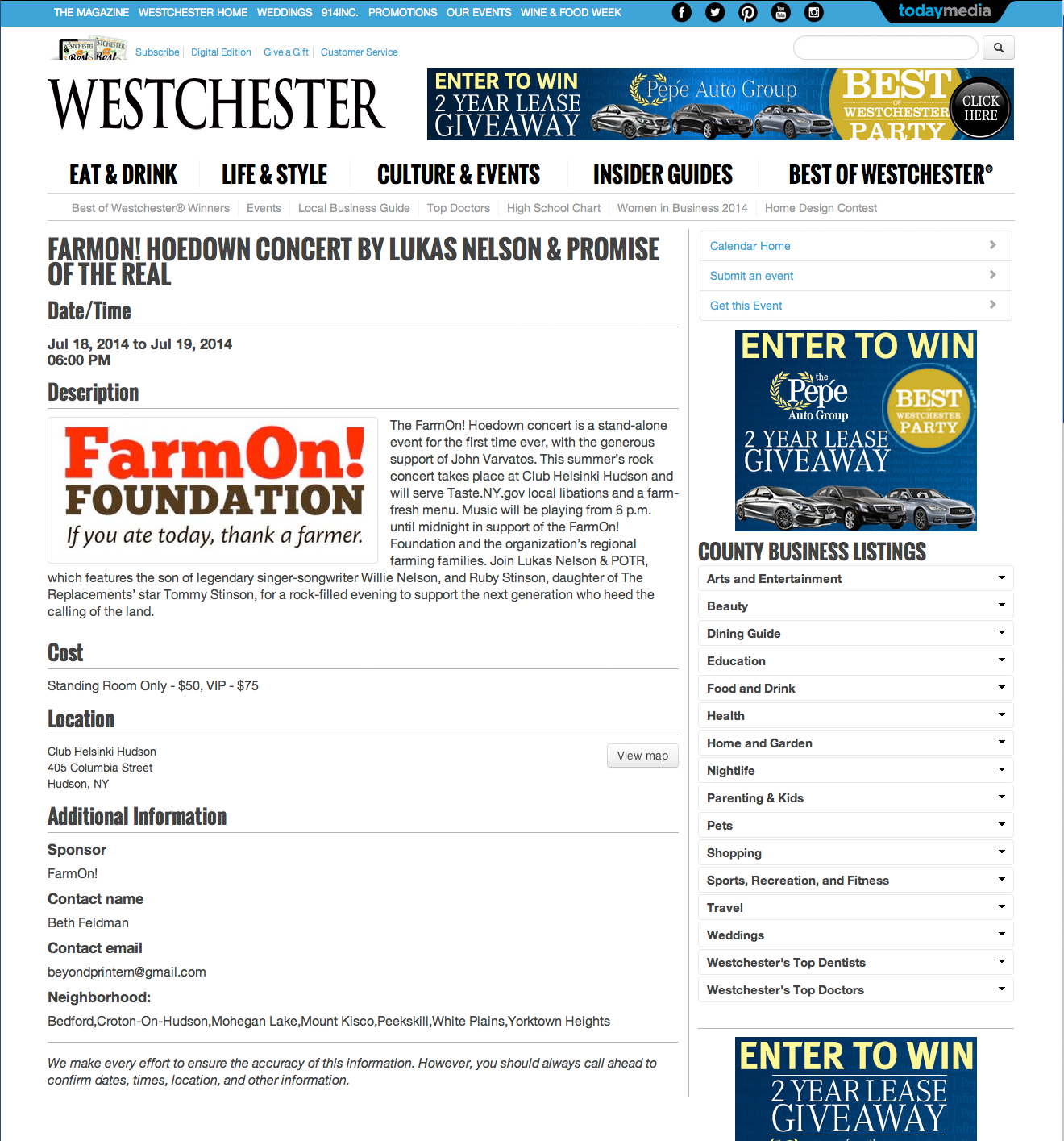 Jul
18
2014
2014-07-18 Westchester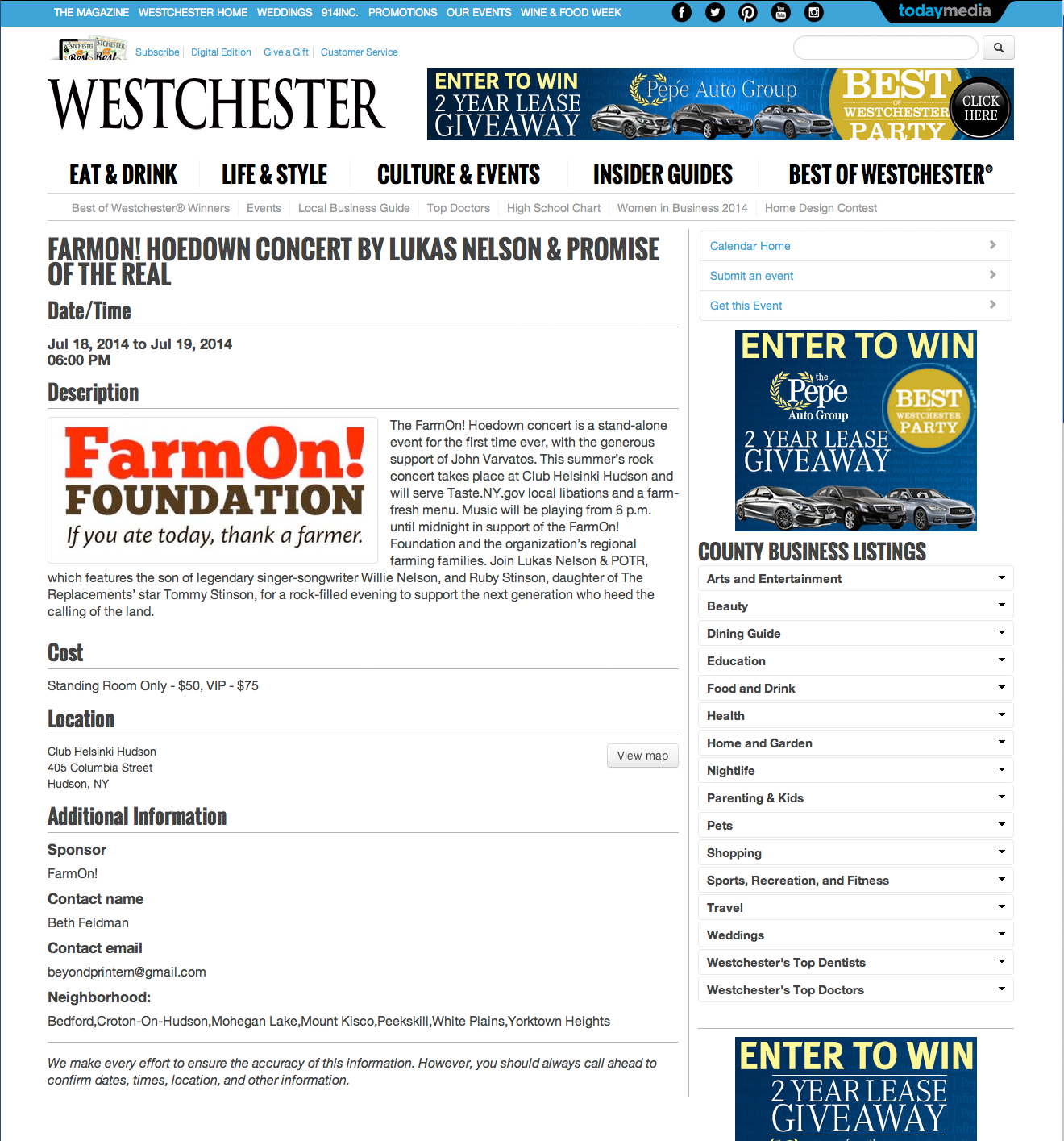 FARMON! HOEDOWN CONCERT BY LUKAS NELSON & PROMISE OF THE REAL

Date/Time

Jul 18, 2014 to Jul 19, 2014
06:00 PM

Description
The FarmOn! Hoedown concert is a stand-alone event for the first time ever, with the generous support of John Varvatos. This summer's rock concert takes place at Club Helsinki Hudson and will serve Taste.NY.gov local libations and a farm-fresh menu. Music will be playing from 6 p.m. until midnight in support of the FarmOn! Foundation and the organization's regional farming families. Join Lukas Nelson & POTR, which features the son of legendary singer-songwriter Willie Nelson, and Ruby Stinson, daughter of The Replacements' star Tommy Stinson, for a rock-filled evening to support the next generation who heed the calling of the land. 

Cost
Standing Room Only - $50, VIP - $75

Location
Club Helsinki Hudson
405 Columbia Street
Hudson, NY

Additional Information

Sponsor
FarmOn!

Contact name
Beth Feldman

Contact email
beyondprintern@gmail.com

Neighborhood:
Bedford,Croton-On-Hudson,Mohegan Lake,Mount Kisco,Peekskill,White Plains,Yorktown Heights

We make every effort to ensure the accuracy of this information. However, you should always call ahead to confirm dates, times, location, and other information.
Copyright © 2014 Westchester