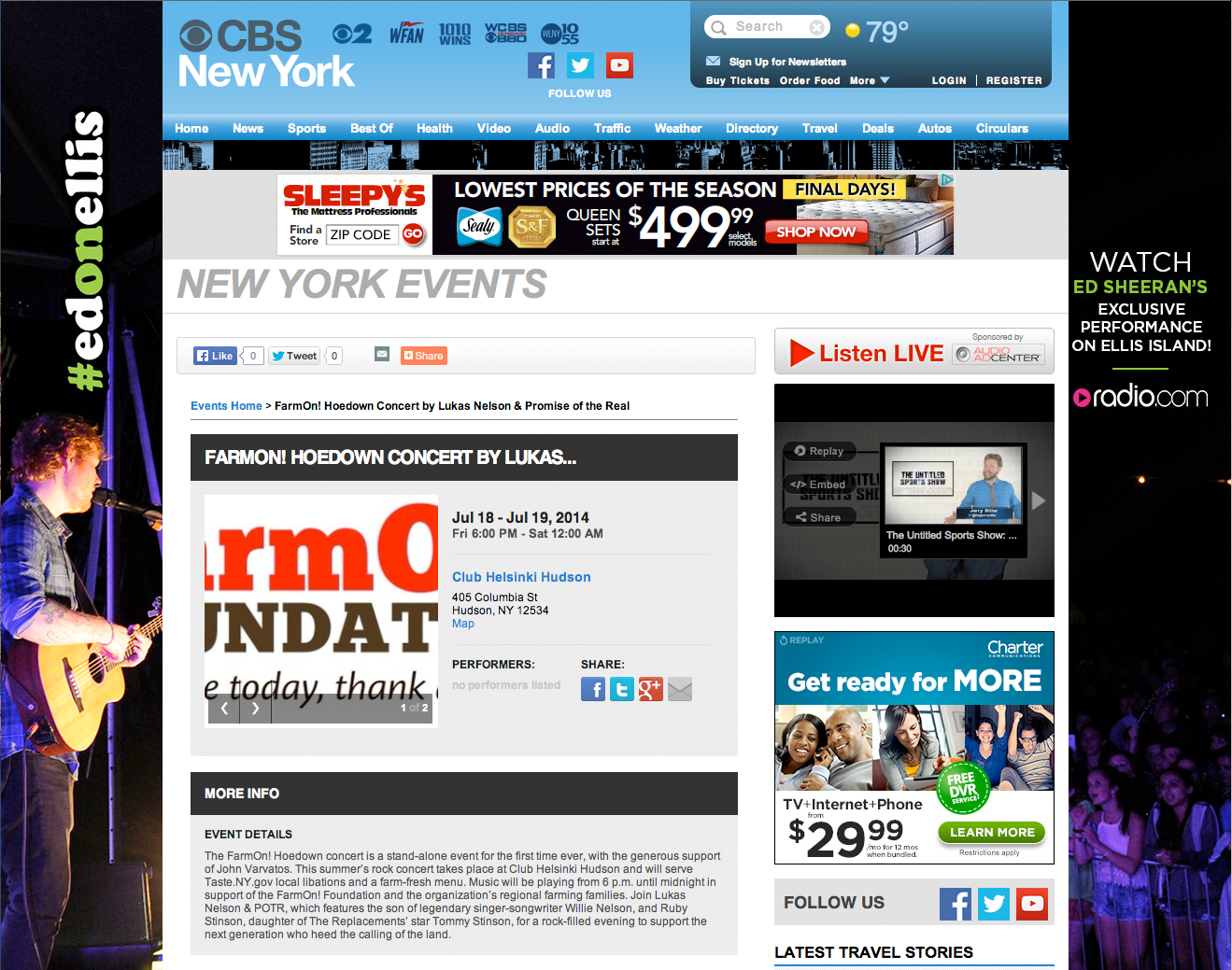 Jul
18
2014
2014-07-18 CBS New York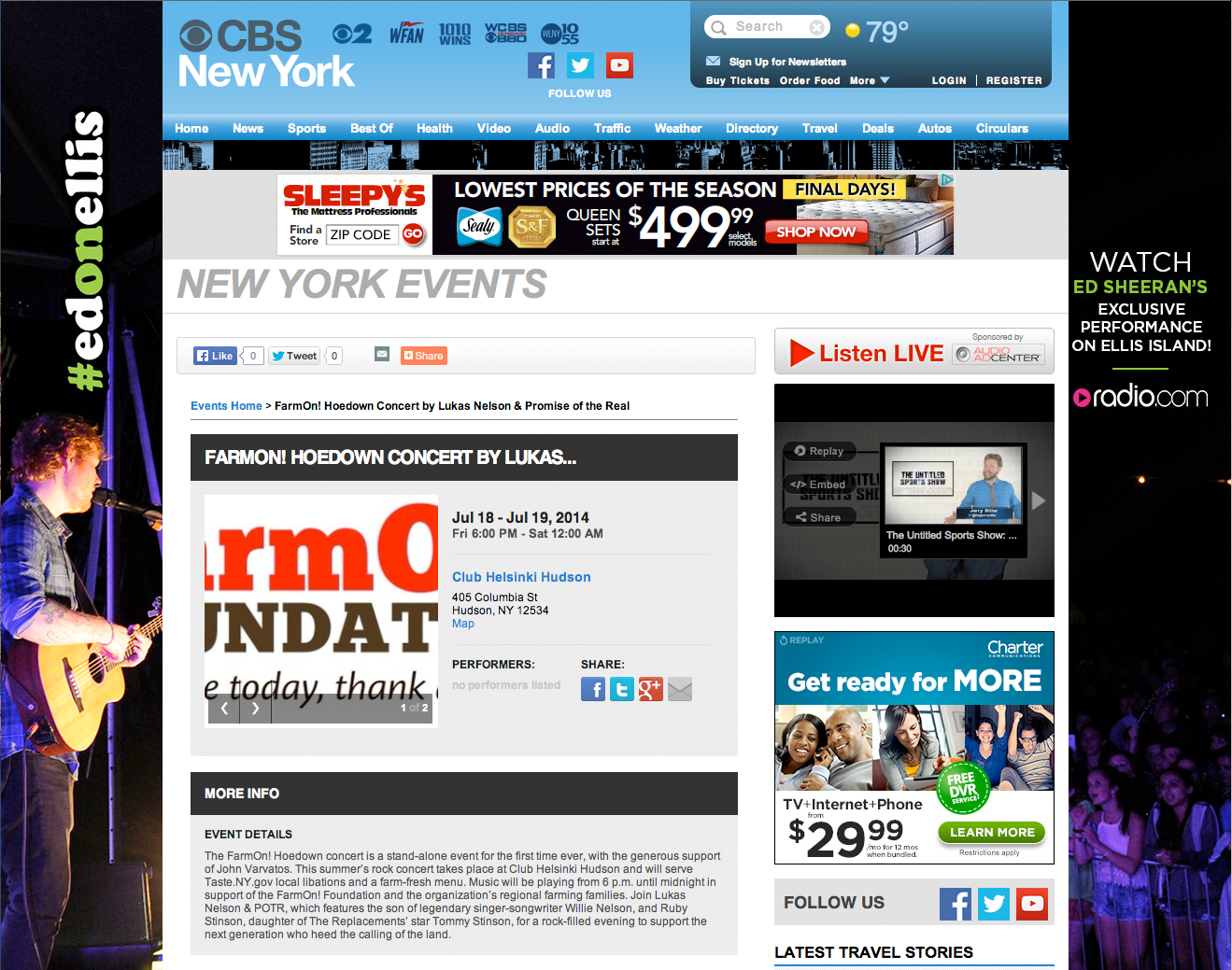 FARMON! HOEDOWN CONCERT BY LUKAS...

Jul 18 - Jul 19, 2014

Fri 6:00 PM - Sat 12:00 AM

Club Helsinki Hudson
405 Columbia St
Hudson, NY 12534
Map

PERFORMERS:
no performers listed

MORE INFO

EVENT DETAILS

The FarmOn! Hoedown concert is a stand-alone event for the first time ever, with the generous support of John Varvatos. This summer's rock concert takes place at Club Helsinki Hudson and will serve Taste.NY.gov local libations and a farm-fresh menu. Music will be playing from 6 p.m. until midnight in support of the FarmOn! Foundation and the organization's regional farming families. Join Lukas Nelson & POTR, which features the son of legendary singer-songwriter Willie Nelson, and Ruby Stinson, daughter of The Replacements' star Tommy Stinson, for a rock-filled evening to support the next generation who heed the calling of the land.

Copyright © 2014 CBS New York