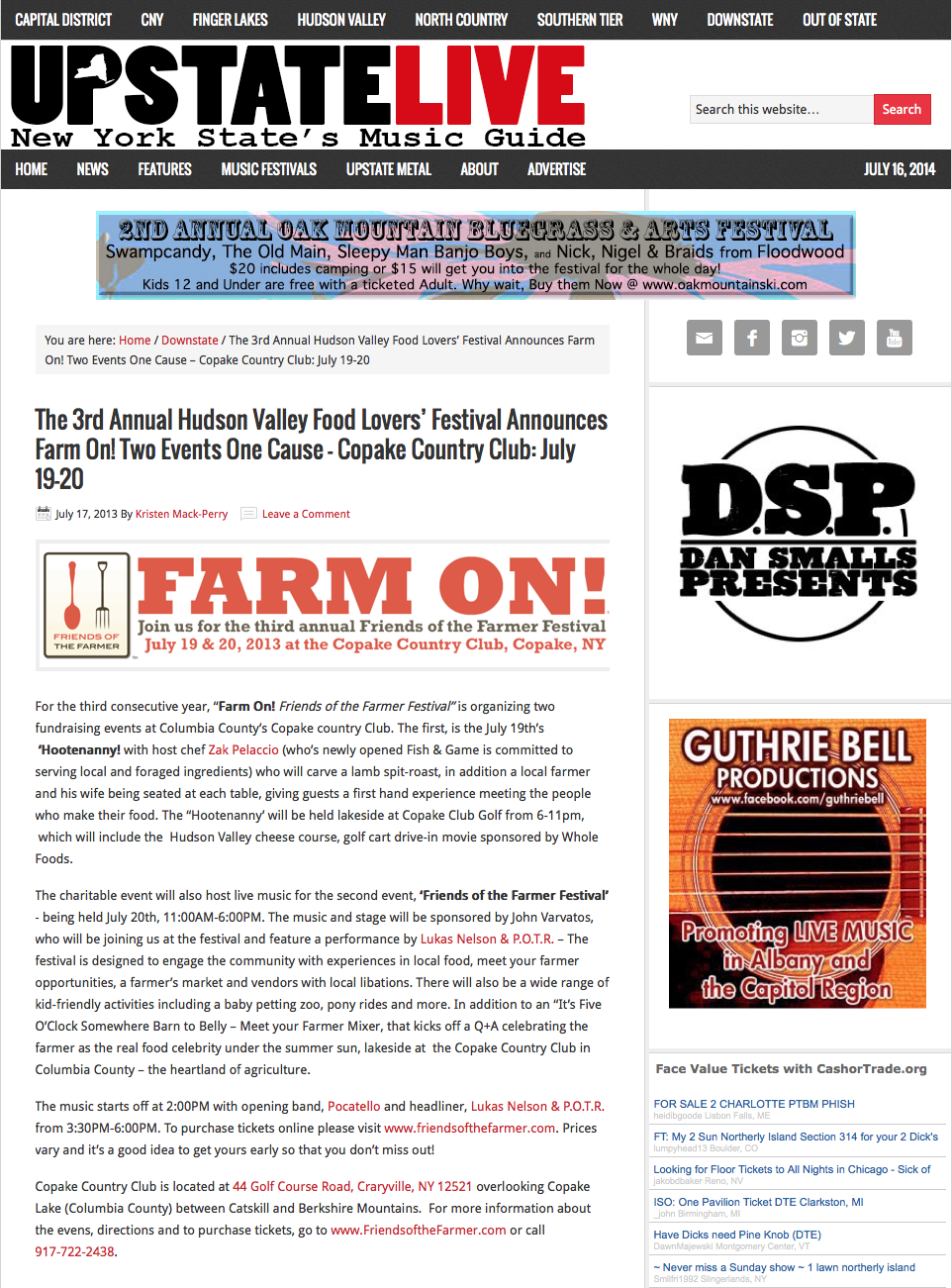 Jul
17
2013
2013-07-17 Upstate Live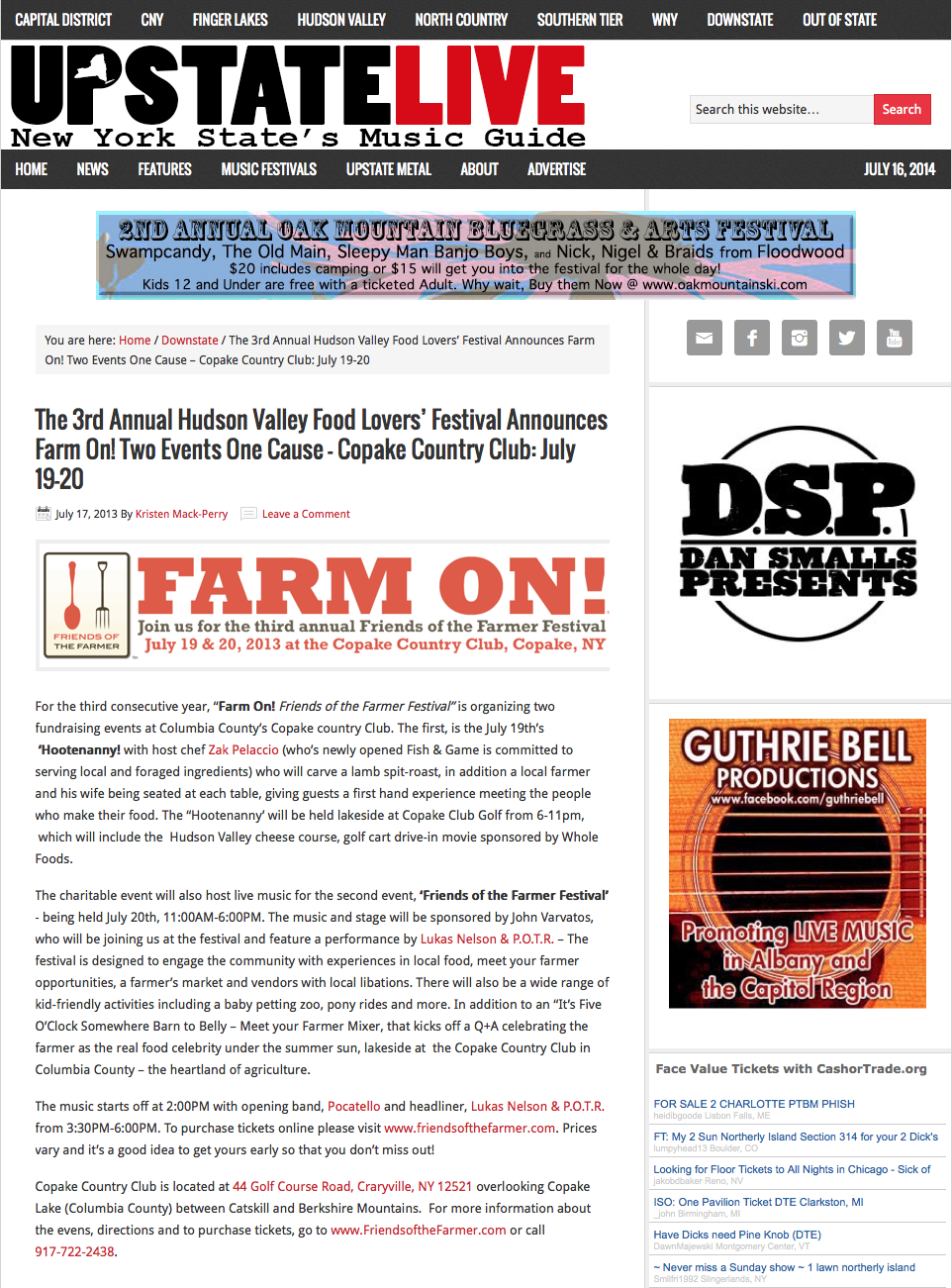 07-17-13-Upstate-Live By Kristen Mack-Perry

The 3rd Annual Hudson Valley Food Lovers' Festival Announces Farm On! Two Events One Cause – Copake Country Club: July 19-20

For the third consecutive year, "Farm On! Friends of the Farmer Festival" is organizing two fundraising events at Columbia County's Copake country Club. The first, is the July 19th's  'Hootenanny! with host chef Zak Pelaccio (who's newly opened Fish & Game is committed to serving local and foraged ingredients) who will carve a lamb spit-roast, in addition a local farmer and his wife being seated at each table, giving guests a first hand experience meeting the people who make their food. The "Hootenanny' will be held lakeside at Copake Club Golf from 6-11pm,  which will include the  Hudson Valley cheese course, golf cart drive-in movie sponsored by Whole Foods.

The charitable event will also host live music for the second event, 'Friends of the Farmer Festival' - being held July 20th, 11:00AM-6:00PM. The music and stage will be sponsored by John Varvatos, who will be joining us at the festival and feature a performance by Lukas Nelson & P.O.T.R. – The festival is designed to engage the community with experiences in local food, meet your farmer opportunities, a farmer's market and vendors with local libations. There will also be a wide range of kid-friendly activities including a baby petting zoo, pony rides and more. In addition to an "It's Five O'Clock Somewhere Barn to Belly – Meet your Farmer Mixer, that kicks off a Q+A celebrating the farmer as the real food celebrity under the summer sun, lakeside at  the Copake Country Club in Columbia County – the heartland of agriculture.

The music starts off at 2:00PM with opening band, Pocatello and headliner, Lukas Nelson & P.O.T.R. from 3:30PM-6:00PM. To purchase tickets online please visit www.friendsofthefarmer.com. Prices vary and it's a good idea to get yours early so that you don't miss out!

Copake Country Club is located at 44 Golf Course Road, Craryville, NY 12521 overlooking Copake Lake (Columbia County) between Catskill and Berkshire Mountains.  For more information about the evens, directions and to purchase tickets, go to www.FriendsoftheFarmer.com or call 917-722-2438.
Copyright © 2013 Upstate Live