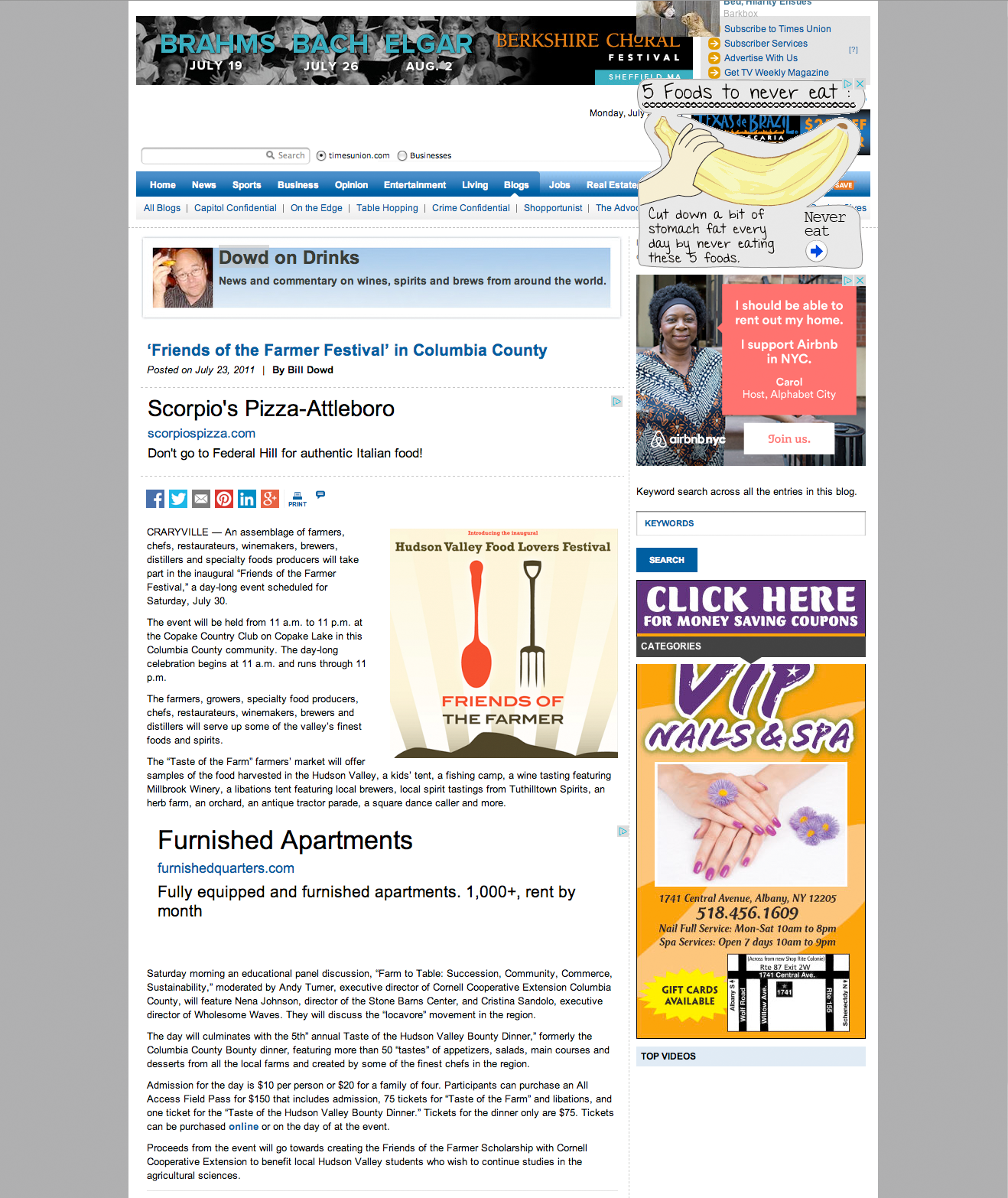 Jul
23
2011
2011-07-23 Times Union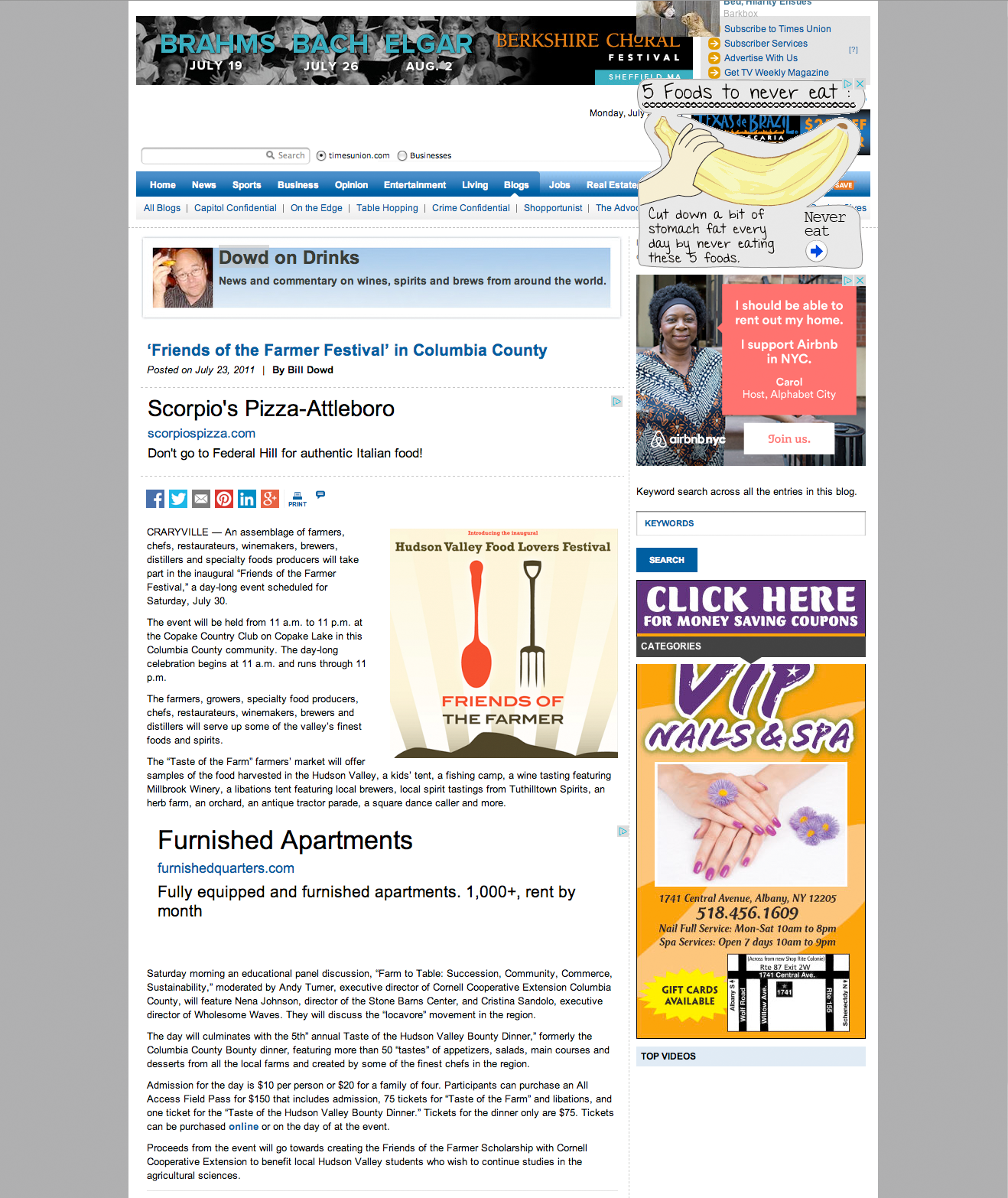 Scorpio's Pizza-Attleboro

scorpiospizza.com

Don't go to Federal Hill for authentic Italian food!

CRARYVILLE — An assemblage of farmers, chefs, restaurateurs, winemakers, brewers, distillers and specialty foods producers will take part in the inaugural "Friends of the Farmer Festival," a day-long event scheduled for Saturday, July 30.

The event will be held from 11 a.m. to 11 p.m. at the Copake Country Club on Copake Lake in this Columbia County community. The day-long celebration begins at 11 a.m. and runs through 11 p.m.

The farmers, growers, specialty food producers, chefs, restaurateurs, winemakers, brewers and distillers will serve up some of the valley's finest foods and spirits.

The "Taste of the Farm" farmers' market will offer samples of the food harvested in the Hudson Valley, a kids' tent, a fishing camp, a wine tasting featuring Millbrook Winery, a libations tent featuring local brewers, local spirit tastings from Tuthilltown Spirits, an herb farm, an orchard, an antique tractor parade, a square dance caller and more.


Saturday morning an educational panel discussion, "Farm to Table: Succession, Community, Commerce, Sustainability," moderated by Andy Turner, executive director of Cornell Cooperative Extension Columbia County, will feature Nena Johnson, director of the Stone Barns Center, and Cristina Sandolo, executive director of Wholesome Waves. They will discuss the "locavore" movement in the region.

The day will culminates with the 5th" annual Taste of the Hudson Valley Bounty Dinner," formerly the Columbia County Bounty dinner, featuring more than 50 "tastes" of appetizers, salads, main courses and desserts from all the local farms and created by some of the finest chefs in the region.

Admission for the day is $10 per person or $20 for a family of four. Participants can purchase an All Access Field Pass for $150 that includes admission, 75 tickets for "Taste of the Farm" and libations, and one ticket for the "Taste of the Hudson Valley Bounty Dinner." Tickets for the dinner only are $75. Tickets can be purchased online or on the day of at the event.

Proceeds from the event will go towards creating the Friends of the Farmer Scholarship with Cornell Cooperative Extension to benefit local Hudson Valley students who wish to continue studies in the agricultural sciences.
Copyright © 2011 Times Union