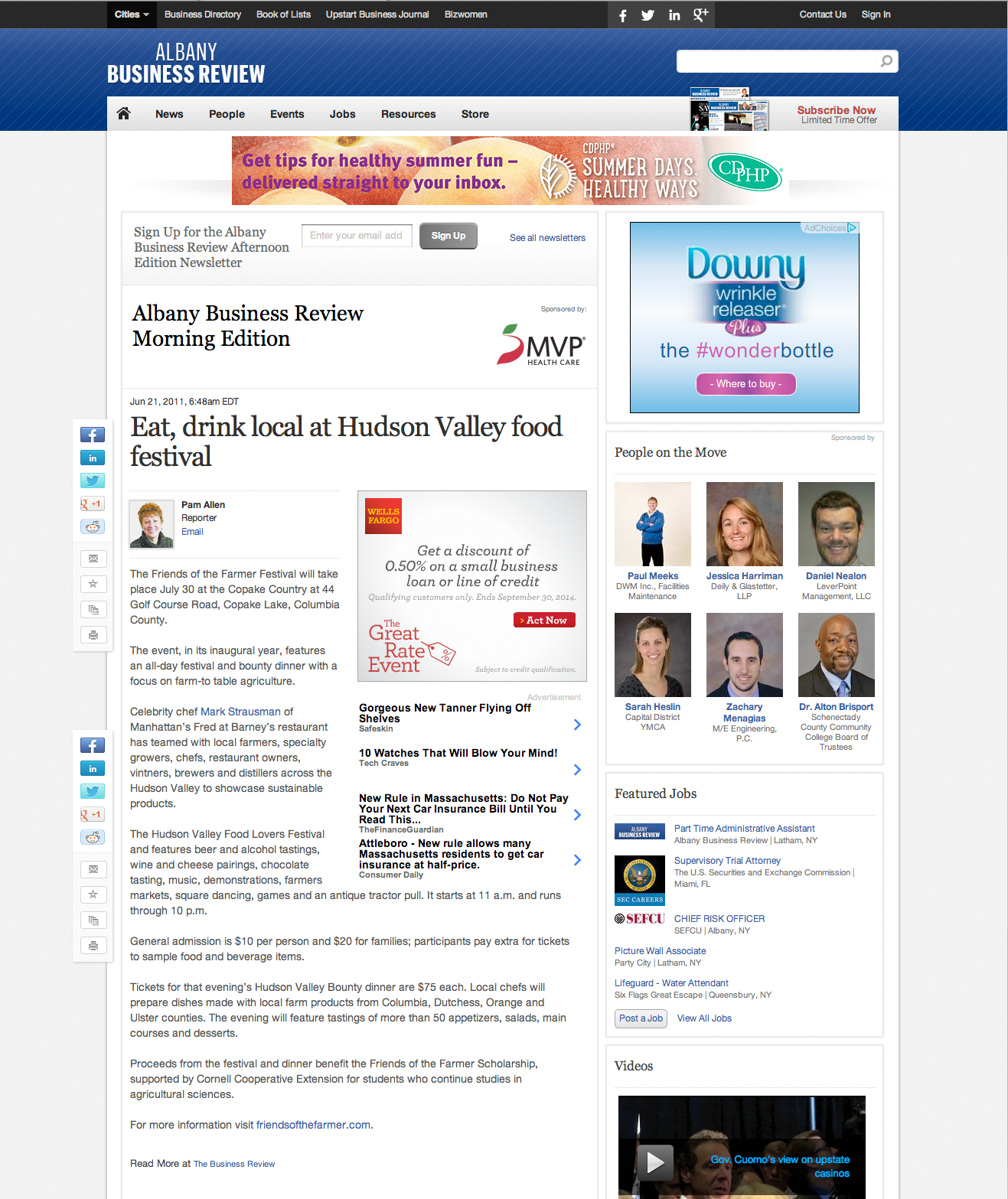 Jun
21
2011
2011-06-21 The Business Review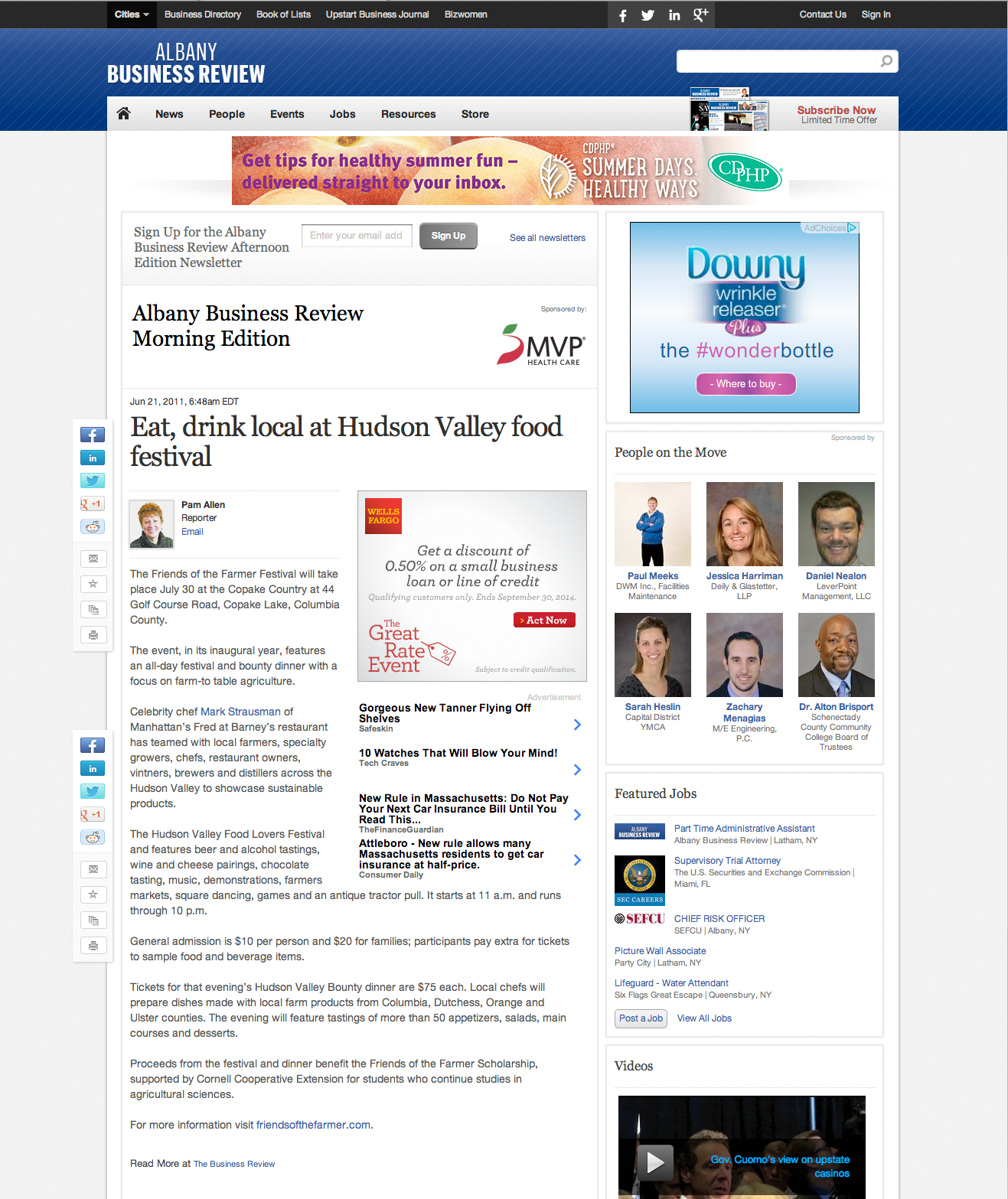 Jun 21, 2011, 6:48am EDT

Eat, drink local at Hudson Valley food festival

The Friends of the Farmer Festival will take place July 30 at the Copake Country at 44 Golf Course Road, Copake Lake, Columbia County.

The event, in its inaugural year, features an all-day festival and bounty dinner with a focus on farm-to table agriculture.

Celebrity chef Mark Strausman of Manhattan's Fred at Barney's restaurant has teamed with local farmers, specialty growers, chefs, restaurant owners, vintners, brewers and distillers across the Hudson Valley to showcase sustainable products.

The Hudson Valley Food Lovers Festival and features beer and alcohol tastings, wine and cheese pairings, chocolate tasting, music, demonstrations, farmers markets, square dancing, games and an antique tractor pull. It starts at 11 a.m. and runs through 10 p.m.

General admission is $10 per person and $20 for families; participants pay extra for tickets to sample food and beverage items.

Tickets for that evening's Hudson Valley Bounty dinner are $75 each. Local chefs will prepare dishes made with local farm products from Columbia, Dutchess, Orange and Ulster counties. The evening will feature tastings of more than 50 appetizers, salads, main courses and desserts.

Proceeds from the festival and dinner benefit the Friends of the Farmer Scholarship, supported by Cornell Cooperative Extension for students who continue studies in agricultural sciences.

For more information visit friendsofthefarmer.com.
Copyright © 2011 The Business Review