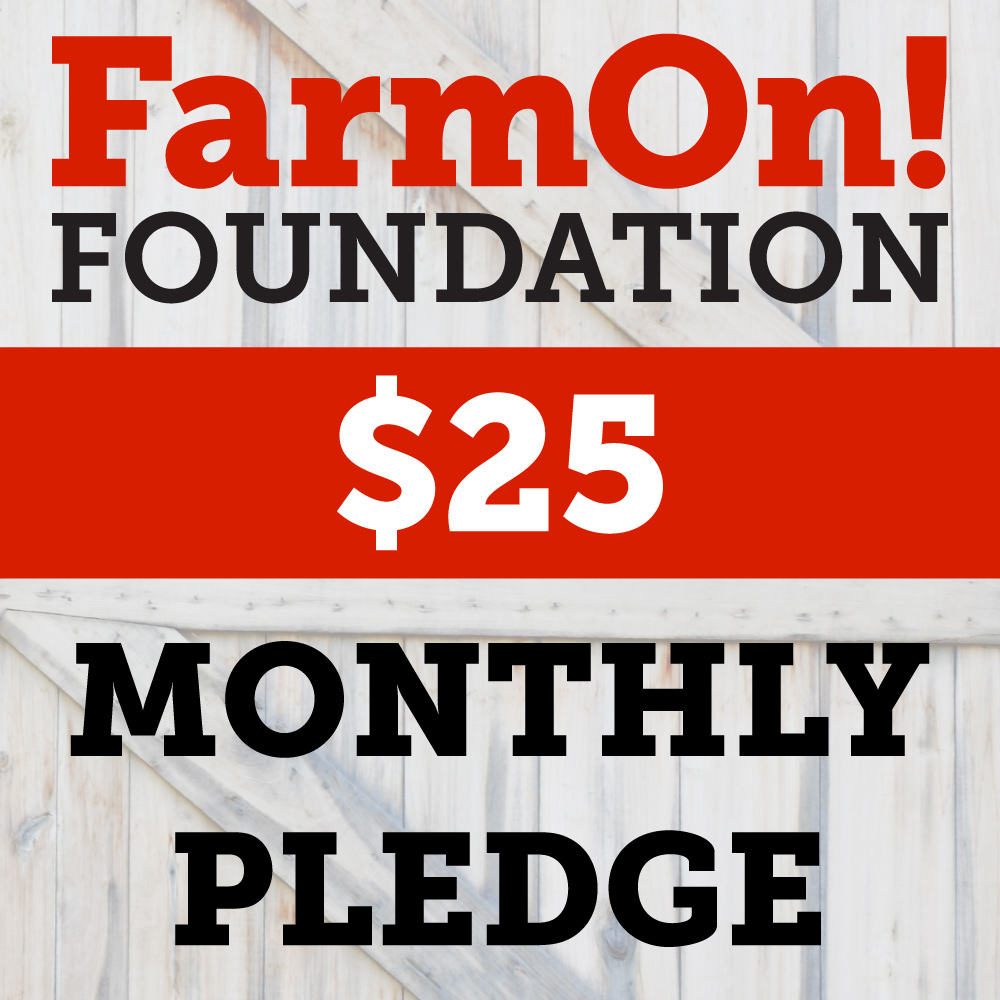 May
01
2017
Monthly Pledge Subscription: Support FarmOn! Foundation work every month!
A one time donation (or monthly contribution) makes our work possible providing school lunchrooms with local milk, students with garden based curriculum, building school Victory Gardens and the FarmOn! Accelerator.
The suggested donation for this program is $25 however, we are grateful for any amount you can contribute. All donations are tax deductible.
PLEDGE $25 A MONTH
PLEDGE $50 A MONTH